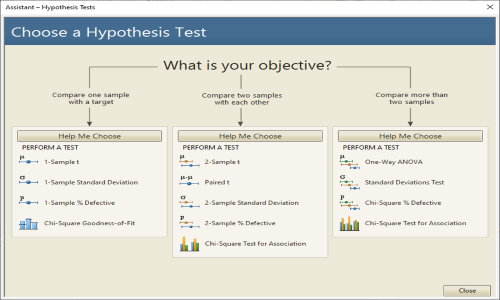 New to Data and Analytics, no worries – You can analyse data like an Expert using Minitab Assistant. It guides you through the analysis (from beginner to advanced level) and helps you to interpret and present results.
We often see organisation face challenges in hiring an employee who has adequate knowledge of programming and statistics. Here, the Minitab Assistant can help the organisation to overcome these challenges.
Before moving to the main agenda of this post, let's first check the information related to Minitab.
Minitab is a data analytics software which delivers statistical analysis, visualizations, predictive and improvement analytics to enable data-driven decision making. Regardless of statistical background and programming skills, organisations can use Minitab to analyse small and large datasets for quality improvement, process validation, product development and so forth.
Please click here to download the trial version of Minitab for 30 days.
With Recent Release, Minitab now Available on both Desktop and the Cloud.
Now, after knowing a bit about Minitab – We will continue our discussion further about Minitab Assistant.
How Minitab Assistant can help you?
It helps you to choose the appropriate tool required for your data analysis. There is a step by step guide for you. During the "Hypothesis Testing", you're in dilemma to choose the appropriate tool based on your samples – You can use the "Help Me Choose" option and decide which one is best for you.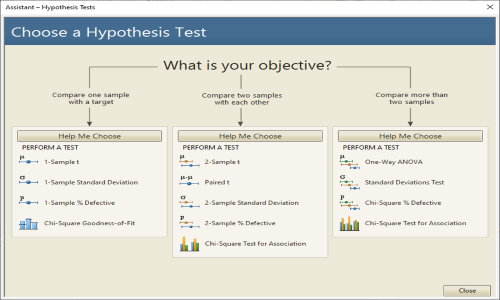 If you face any challenges to understand the statistical terminology or any questions related to a particular method you're doing, Assistant is there to guide you. With the help of detailed examples and simple explanation, you'll able to relate with your process data and do the analysis.
Analyse your data sequentially
By following the clear instructions, you'll able to analyse your data in a sequential manner and monitor every phase of your analytical process.
Assistant help you to understand and interpret your results by providing a series of reports viz. summary report, diagnostic report and report card. These reports include comments, additional detail about unusual data points (outliers), normality and so on.
Eager to use Minitab Assistant,
NB – Want to learn, How to use & explore Minitab Software? Attend our training program to gain exposure to a broad range of statistical tools and assess it in your process for Improving Service Quality. Attend our Minitab Certified Training Program, starting from basic to advanced level. Some of the Minitab software training certified courses are Minitab Essentials, Statistical Tools for Pharmaceuticals, Statistical Quality Analysis & Factorial Designs, etc. Apart from Minitab training, we also conduct basic and advanced Statistical training. Some of the Statistical training certified courses are Predictive Analytics Masterclass, Essential Statistics For Business Analytics, SPC Masterclass, DOE Masterclass, etc.
Related Posts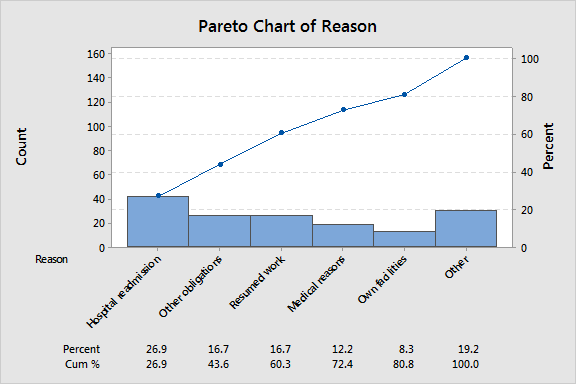 Pareto charts are a special type of bar chart you can use to prioritize almost anything. This makes them very useful in making sound decisions.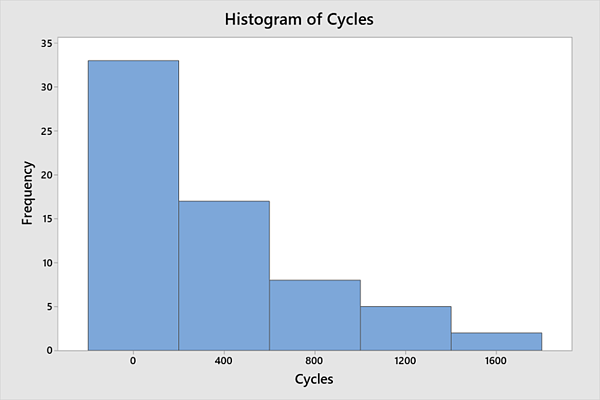 Histograms are great for summarizing several statistics. Let's look at three ways you can do more with histograms…