Multivariate Adaptive Regression Splines
The MARS® modeling engine is ideal for users who prefer results in a form similar to traditional regression while capturing essential nonlinearities and interactions.
The MARS methodology's approach to regression modeling effectively uncovers important data patterns and relationships that are difficult, if not impossible, for other regression methods to reveal. The MARS modeling engine builds its model by piecing together a series of straight lines with each allowed its own slope. This permits the MARS modeling engine to trace out any pattern detected in the data.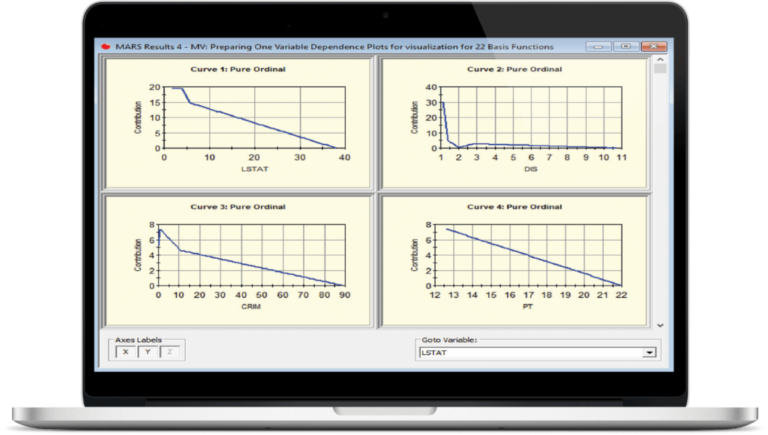 Introducing Salford Predictive Modeler® 8
Minitab's Integrated Suite of Machine Learning Software