Service Excellence ASSURED
with Minitab
Confidently Analyze Data & Report Results
Live Online Webinar using Zoom
Data Analytics is Critical for the Success of every Business in these times. With Data Analytics Organisations will be able to make Decisions on Customer Trends and Behavior Patterns, Enhance Efficiency, Reduce Costs, Increase Profits and be ahead of its Competitors.
With Minitab Statistical Software Drive Service Excellence and Transform Your Business
Minitab Provides the Tools you need to Analyze the Data and helps to find meaningful Solutions to your toughest Business Problems. Now available on both Desktop and on the Cloud.
Used most often in conjunction with the implementation of Six Sigma, Lean, 5S, kaizen, TQM & other Data-Driven Process Improvement Methods.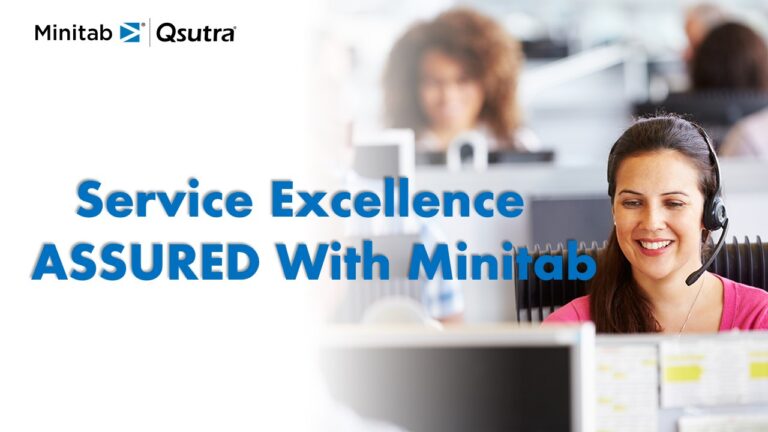 Service Excellence ASSURED with Minitab
Live Online Webinar using Zoom
Webinar Login details will be mailed to you.
Rights of Confirmation Reserved.