Introduction to
Minitab Statistical Software
Visualize, Analyze, and Harness the Power of your Data with Powerful Statistics, Industry-Leading Data Analytics, and Dynamic Visualisations
Confidently Analyze Data & Report Results
Live Online Webinar using Zoom
The world today produces more Data than ever before. This includes all Manufacturing, Service Industry, Government, Healthcare, and Public Policy among many others.
It's about collecting the right Data, understanding what it's telling you, and using that Data to make Informed Decisions to drive Problem Solving and Improvement within an Organisation. 
Unlock the value of your Data with Minitab
Minitab Provides the Tools you need to Analyze the Data and helps to find meaningful Solutions to your toughest Business Problems. Now available on both Desktop and on the Cloud.
Used most often in conjunction with the implementation of Six Sigma, Lean, 5S, kaizen, TQM & other Data-Driven Process Improvement Methods.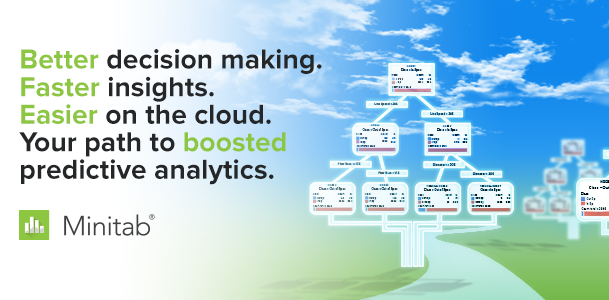 During the webinar we will showcase;
NB – This webinar is an Introductory Session where our presenter will showcase the key Capabilities & Feature's with a basic example of the Topic. This is not a Technical Demonstration or Training. We have specialised in-depth Training to deliver the Technical Knowledge of the Tools & Software.
Introduction to Minitab Statistical Software
Live Online Webinar using Zoom
Rights of Confirmation Reserved.
Webinar Login details will be mailed to you.