Qsutra® is the Sole Authorised Minitab Partner for Minitab, LLC., Minitab Software Distributor, Minitab Reseller and Minitab Software Dealer in India, Sri Lanka, Bangladesh, Nepal & Bhutan. Qsutra® has been fully enabled by Minitab, LLC. Qsutra® provides Minitab's Training & Technical Support Services. Expect the highest level of our commitment and attention to your Minitab related needs. We have been working very closely with hundreds of organisations for integrating Minitab products into their Improvement initiatives like Lean, Six Sigma, Lean Six Sigma, Statistical Process Control (SPC), Design of Experiment (DOE), Kaizen, TQM, QbD, CMMI etc. or their own methodologies.
Learn & Build your expertise to easily perform Statistical Data Analytics & gain valuable insights to Improve the quality of your products and services. Our courses are guided by highly experienced Industry statisticians and available as Public as well as Onsite programs.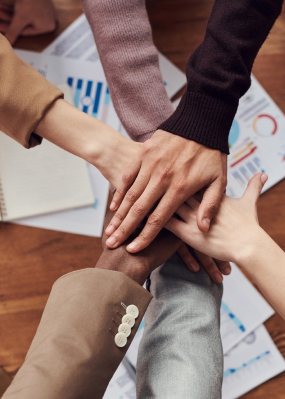 Our Statistical Consulting services focus on identifying the most critical issues and search for opportunities for improvement in an Organisation. We bring the mixture of strategy, operations, transformation and analytics for improvement across all industries.
Project Ideation & Execution
Project Ideation & Execution
Learn How Our Solution & Services Can Support
Your Improvement Journey