VISUAL TOOLS TO ENSURE PROCESS AND PRODUCT EXCELLENCE
Discover. Elevate your work with the ultimate toolkit to clearly visualize, optimize and map your business value better than ever before.
Learn How Minitab Workspace Can Support Your CI Project
All the essential visual business tools in one place
Searching for simple solutions to achieve the greatest impact with your work and provide business value? Minitab Workspace enables you to move work forward with powerful visual tools, process maps, brainstorming diagrams and forms in one intuitive interface right at your finger tips. Our tools help form processes and identify opportunities, ultimately making problems easier to solve.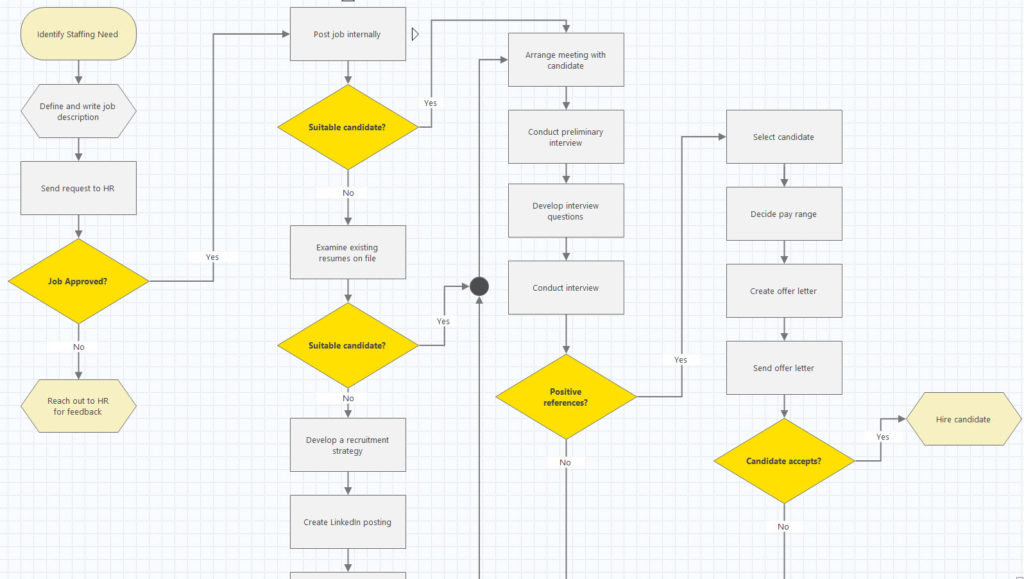 Build flowcharts with ease to help understand, see and communicate all the activities in a process with the added ability to customize the level of detail necessary.
Map out and identify every relevant element for a holistic view of your processes or projects, regardless if they are simple or complex.
Visualize the flow of deliverables and information through your organization, department, or team and showcase the value it creates for your customers and stakeholders.
Failure Modes and Effects Analysis (FMEA)
Mitigate risk of failure in a process or product design by identifying potential failures and taking the actions needed to achieve projected goals.
Note: Workspace's FMEA meets the latest AIAG-VDA Standards to ensure industry-leading standards for product and process development.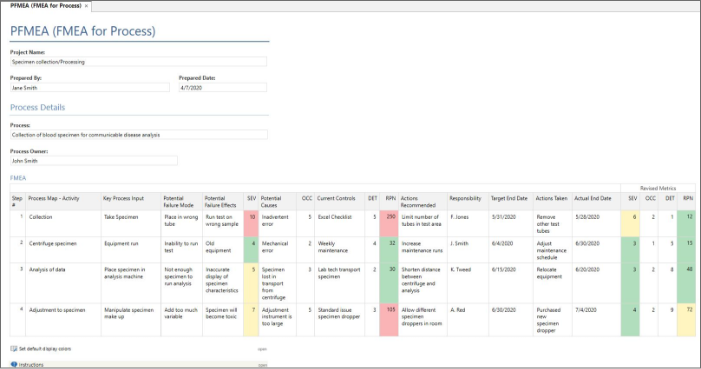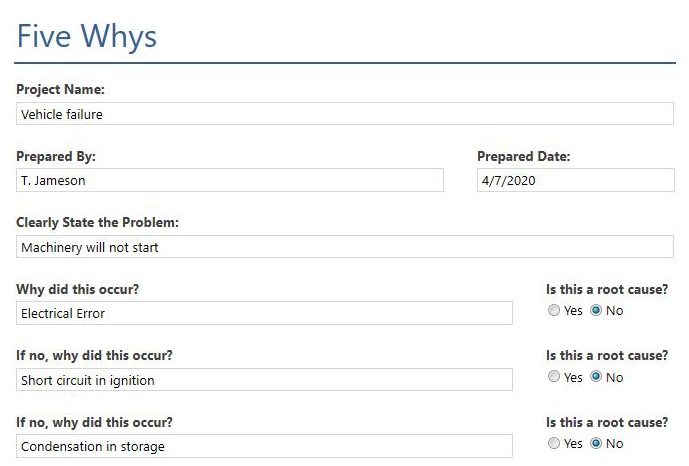 Determine the root cause of a problem through direct questions, relationship mapping and reflection to prevent recurrence in the future.
Evaluate and understand risk in a process or project, forecast the results, and optimize effortlessly with speed and efficiency.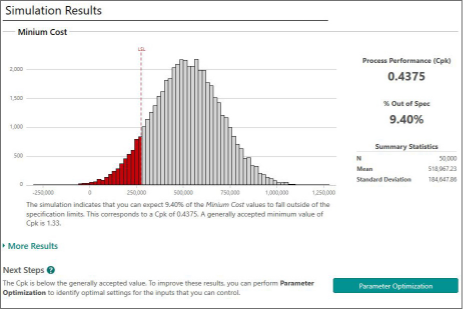 Ready to Discover Minitab Workspace?