Minitab Engage gives you all the tools you need to execute Lean Six Sigma projects efficiently.
From project idea to problem solution, Minitab Engage provides the infrastructure, governance and tools so organizations can spend less time managing projects and more time moving them forward.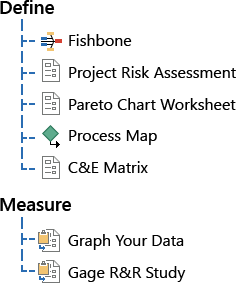 Follow a DMAIC roadmap through each step of your project, or build your own to reflect your company's improvement methodology.
Project data rolls up to your Minitab Engage dashboard automatically, so you get up-to-the- minute reporting on your program's hard and soft savings, project duration, number of projects started, and more.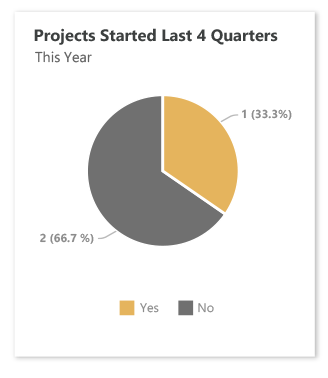 Roadmaps are pre-populated with all the Lean Six Sigma tools you need. And since everything is saved in one file, managing your projects takes less time.
Project Charter
Fishbone
C&E Matrix
Process Map
Value Stream Map
Monte Carlo Simulation